We encourage all families to build strong relationships with the staff, to share their cultural experiences, to participate in the service and to share decision making about their children.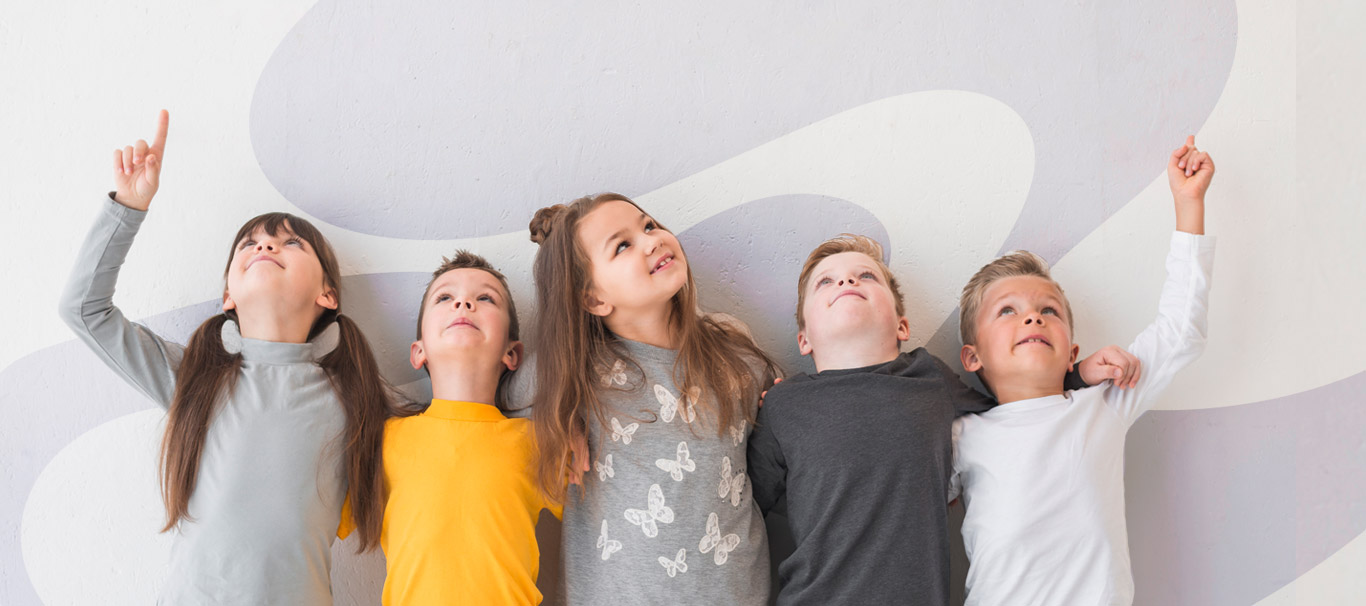 Our high quality early education is impossible without our passionate and dedicated staff members, educators and supportive board of directors. All our staff members and educator are uniquely qualified to provide the best care and education to your child. We ensure your child feels loved, nurtured and appreciated.
Macarena Tiznado
Room Leader
Macarena is from Chile. She holds a Diploma in Early Childhood Education and Care and has a strong purpose of teaching and sharing her Spanish culture and heritage.
Macarena is the Room Leader for the toddler's room, and she believes most of children's learning occurs during play time.
She loves to provide an environment full of different opportunities for children to explore and discover, and enjoys extending each child's learning in this way.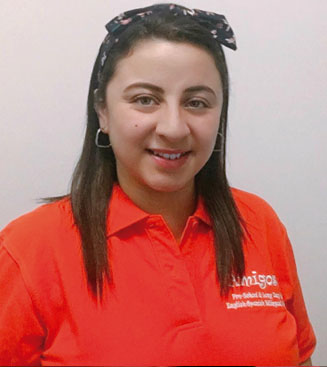 Silvia Leon
Room Leader
Silvia was born in Colombia and holds a bachelor's degree in Physiotherapy.
She holds a Diploma in Children's services in Australia.
Silvia is an experienced breathing therapist and she has worked to help children's cognitive and socio-emotional development, enabling them to improve
their life outcomes.
She is very respectful and charismatic with children.
Jenny Wood
Educational Leader Early childhood teacher
Jenny graduated from Charles Sturt University, earning a Bachelor Degree in Education (Early Childhood and Primary).
Jenny has worked in centers in Sydney, Mudgee, and Dubbo. Jenny also holds her Certificate III in Pharmacy.  She speaks Spanish, a little bit of Swahili and Auslan signed English.
Jenny endeavors to develop a quality program where children and families are involved in
learning and discovering all about the world around them, especially through baking and cooking experiences!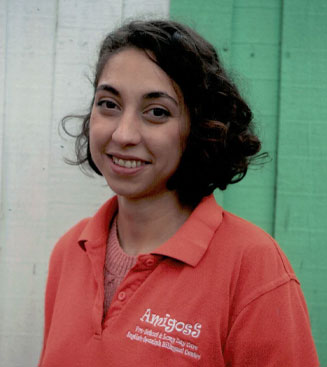 Adriana Murua
Educator
Adriana holds her certificate as a Leisure Instructor and she worked for seven years in several English teaching summer camps in Spain. She is currently working towards a Diploma in Children's services in Australia.
Adriana enjoys learning and teaching languages and she speaks fluent Catalan, Spanish and English, as well as a bit of French, Italian and Japanese.
Adriana believes children are geared to learn about many aspects of world and all around them, and is always willing to encourage and assist children with their new challenges.
Jannery Nunez
Educator
Jannery was born in Peru but grew up in Spain.
She graduated in Early Childhood Education and Speech Therapy in Madrid, and is working towards a Diploma in Children's Services in Australia.
She decided to continue studying Early Childhood in Australia because she is passionate about working with children.
Jannery is kind and enthusiastic,
and she enjoys being able to transmit to the children her knowledge and imaginations about life.
Ginna Gil
Educator
Ginna is from Colombia and she holds a Diploma of Early Childhood Education & Care in Australia.
Ginna works at providing exceptional care and support to children. She is enthusiastic and efficient at organizing children's schedules and creating activities for optimal learning and development.
Ginna shows enthusiasm in providing knowledge and teaching
Spanish to children, and enjoys helping children to make healthy snacks.
Mallerly Ibanez
Educator
She is a graduate in Journalism and holds a Certificate III in Children's Services in Australia.
Mallerly has experience as a Kindy Arts Teacher and as a Spanish language teacher for primary schools in Colombia.
Mallerly is a kind and fun person who enjoys teaching Spanish to children through play.
She believes that the best way to educate is through the respect and understanding.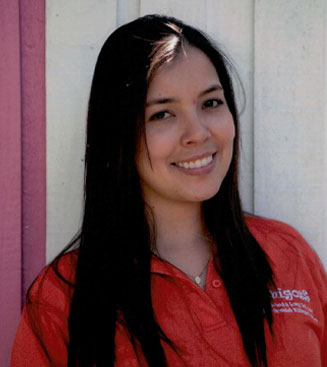 Laura Marin
Educator
Laura is from Colombia and she holds a Certificate III in Children's Services. She is currently studying for her Diploma.
Laura has experience working with children in Colombia and in this way she has learned to teach children in an innovative and creative way to develop range skills, such as physical, emotional, communicative and social.
Laura is an extroverted person, she enjoys working with children, and she is happy and passionate about the work she develops. 
Karen Haran Kim
Educator
Karen is from Korea and studied
for a few years in New Zealand before coming to Australia.
Karen currently holds a Diploma in
Children's services in Australia.
Karen has a lot of interest in learning about different cultures and languages. She loves interacting with a variety of people from different countries and believes working at AMIGOSS is a good opportunity.
Karen is a respectful and pleasant educator who is always willing to teach children with enthusiasm.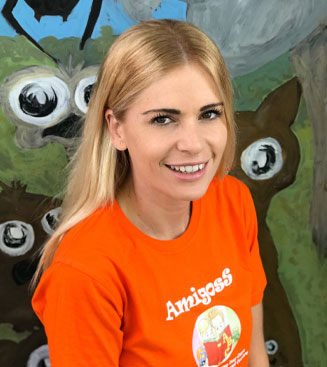 Estefania Fernandez
Casual educator
Estefania is from Andalucía, Spain.
She holds a Certificate III in Children's Service in Australia.
In Spain, Steph studied and worked for several years Human Resources and Public Relations.
She is an outgoing, positive and energetic person.
She likes sharing her passion and curiosity about cultural exchange.
Steph believes the best way to educate is by understanding and respecting the different children's
personalities and needs.
Ni Made Asrini Sadri
Chef
Asrini is a qualified cook and is constantly working to improve her amazing food. She is trained in food handling and the development of menus for special dietary requirements.
Asrini has been working in the Child Care industry since 2004 and at AMIGOSS since 2014.
Asrini is passionate about the Indonesian Language and Balinese dancing and has previously worked with children with additional needs.
Laura Garrido Galpeña
Gross Motor Skills Specialist
Laura holds a Bachelor's degree as a Primary School Teacher, specialising in Physical Education and Sport and a Master in Teaching Spanish as a second language for children and adults.
She has been working as a Sports and Yoga teacher and in different childcare centers around Sydney.
Laura is interested in bilingual and sports theories related to early years learning and the importance of developing a new language in combination with physical activity.
Maria Repollo
Voluteer
A certified IT Professional with 6 + years of experience in software development, IT consulting and telecommunications. I am currently working as a freelance Project Manager/Account Manager, managing IT consulting accounts in Melbourne, Perth and Sydney. Closely working with clients and recruiters to ensure the delivery of the requirements.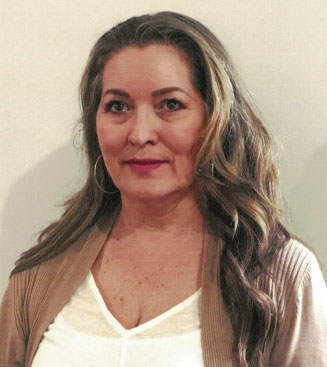 Maria Florez
Accountant
Maria holds an Advanced Diploma in Accounting and is Registered as a BAS Agent.
She has been working in the accounting area for 11 years for a variety of businesses.
Maria is excited to be part of our organization and is looking forward to sharing her skills with this great community.
She enjoys outdoor activities such as bush walking, dancing and she also has a passion for cooking.
Diana Mejía
Director
Diana graduated in Fine Arts from the University of Antioquia in Colombia. She holds a Diploma in Children's Services in Australia.
Diana is a charismatic and energetic person, who has a focus on teaching arts to children and helping them develop their creativity.
Diana's main objective for Amigoss is to maintain the wellbeing of families and staff members.
Cesar Gomez
Business manager
Cesar holds certifications in Asset Management, Project Management, and Financial Services. He is currently studying a Master of Business Administration (MBA).
Cesar is working constantly on self-improvement and is often retraining to keep at pace with an always-evolving industry. He has a vast experience in customer service and managing members-based businesses. Prior to Amigoss, he worked for NRMA, and he managed assets for Cranbrook School, Pfizer, Astra Zeneca, Audi Australia, Westfields, and Scholastics.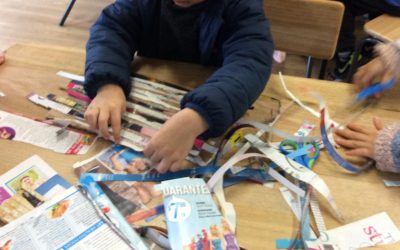 Preschoolers Monday We've been visiting the United States and we realized here everyone speaks a different language. The three most spoken languages in this country are, in this order: English, Chinese, and Spanish. This fact makes us question ourselves if they can...
read more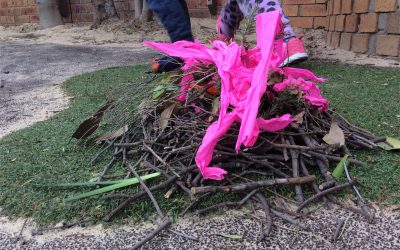 Olympic sports, muscle work, Torches, fire, be alert!  Traditions and a visit from Zeus, Olympic rings and classroom spruce, What time is it, please tell me: Consult the sun dial readily! Preschoolers  This week the children talked about the Olympics – we learned that...
read more