While we pride ourselves on our excellent facilities and play-based learning programs, it's our team that sets us apart.
Do you know why participating in sports and yoga are important for your children?
Sport and yoga are directly linked to the positive physical and mental development of children. These activities allow children the opportunity to improve their cognitive, motor and social skills both as playing within a team but also as individuals. By participating in sports and yoga, it encourages kids to interact with other people, learn about fair play and respect themselves as well as others. Moreover, there are other significant intangible benefits associated with physical exercise. Playing sport and practising yoga allow children to control their emotions by channelling negative feelings and translating them into a positive outlet. Also, it helps kids to develop patience and understand that commitment and practice will improve their physical skills as well as what they do at school. 
Sports and psychomotor program in Spanish:
Our aim is to develop children's sensory skills, symbolic play, imagination and creativity that we carry out through Spanish sports sessions. Both fine motor skills (hand-eye coordination) and psychomotor skills (physical activity being mentally processed) underpin the sport sessions, as they are imperative skills for the development of young children. The exercises include coordination, balance, postural control, and imagery. Moreover, learning Spanish during sport compliments our classes. It is known that learning a second language while playing sport can help a child's cognitive development and stimulate their curiosity, which allows kids to be more receptive learners.
Nowadays, children are dealing with different distractions and sometimes seem unable to focus for long periods of time. By integrating yoga and mindfulness practices into the classroom, it teaches a child to be present and concentrate on their breathing. Yoga has other benefits such as flexibility, balance, reducing stress and encouraging a sense of self. Not only does yoga have numerous physical benefits but yoga also contributes to the positive mental health of children. Kids learn to accept themselves, focus on relaxing and creating a positive mindset. Given that our classes are in Spanish, the children's cognitive development is improving each day, as they are mentally present by concentrating on yoga and Spanish. It is incredible to hear our Toddlers Class following instructions in Spanish but also being able to count and say colours in Spanish too! At the end of our classes, we read storybooks together in Spanish that allow the children to feel more connected during class.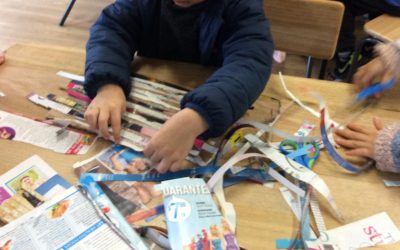 Preschoolers Monday We've been visiting the United States and we realized here everyone speaks a different language. The three most spoken languages in this country are, in this order: English, Chinese, and Spanish. This fact makes us question ourselves if they can...
read more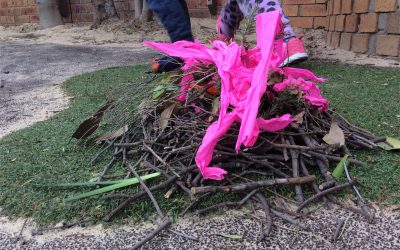 Olympic sports, muscle work, Torches, fire, be alert!  Traditions and a visit from Zeus, Olympic rings and classroom spruce, What time is it, please tell me: Consult the sun dial readily! Preschoolers  This week the children talked about the Olympics – we learned that...
read more